Lunch for the Bunch
Canada Horseback Vacations
Lunch for the Bunch
Skip the wagon and come on out for lunch on your own horse, bike, or on your own two feet!
July and August, Saturdays and Sundays, 12 noon
$28 per person, gst included
Advanced reservations required through our Banff Office
Visa and MasterCard accepted
Meal includes buffalo burgers and smokies, buns, salads, delicious home-baked goodies and our delectable pie!  In the case Mother Nature doesn't co-operate, scrumptious cowboy chili or homemade soups and sandwiches will be substituted for the grilled items.
We do not operate as a restaurant; lunch will be served to our registered overnight guests and those day visitors with advanced reservations at the same time.  If you miss your booked lunch time, your meal will be devoured by someone else and no refund will be given! Soooooo…..you better not get lost on the trail!
Coffee and Goodies*
Bottomless coffee with a plate of home-baked treats or heavenly pie!*Goodies are available on cook's good days and before Tim has devoured them!
July and August, Advanced reservations ONLY.
1pm – 3pm
$8 per person
Pre-payment and advance reservations required effective 2018. Please note that we are no longer open for day visitors unless they have reserved in advance.  For information please email info@outpostatwardenrock.com for availability.
Visa and MasterCard accepted.
Prices are per person, 5% GST inclusive.  An adult must accompany children at all times. Dogs must be tied outside any fenced area and not be brought into our yard. Horses must be tied to rails located at the main entrance. Under no circumstances must horses or dogs enter any railed, fenced or gated area as stipulated by our insurance provider. If your dog can not be tied, and remain quiet, please do not bring them along. Grazing is not permitted (hand held or loose) and horses must be kept away from our livestock for health and safety reasons.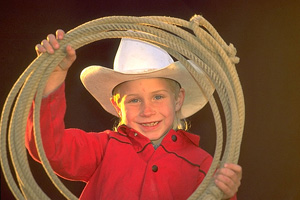 While visiting The Outpost, we remind you that you are on Private Property, the lease being owned by Outpost at Warden Rock Ltd. By entering our property, you are doing so at your own risk In consideration of our registered overnight guests' privacy, please ask a staff member to view any of the cabins, lodges or barn. They will be happy to assist you whenever possible.
Our wash and potable drinking water is available for our registered overnight guests as well as those visiting on the Lunch for the Bunch, Buggy Brunch or Coffee and Goodies (reserved). Bottled water is available for $2.
Garbage and recyclables from food and/or beverages brought with you, must be taken out with you. Due to health, insurance and safety reasons, we are no longer offering services and facilities to day visitors, unless prior reservations and payment have been made.